In a year or so our loft will be converted to a bedroom for our three, growing little boys. I want to make their old-current-bedroom a playroom where they can be hectic, and their new sleeping space more of a den where they can watch the stars from the dormer window.
They might be a little old for this mood board of delights by then but I am pretty sure I can update them all so they don't look so baby-ish, however these accessories are all perfect for any moon and star themed nursery.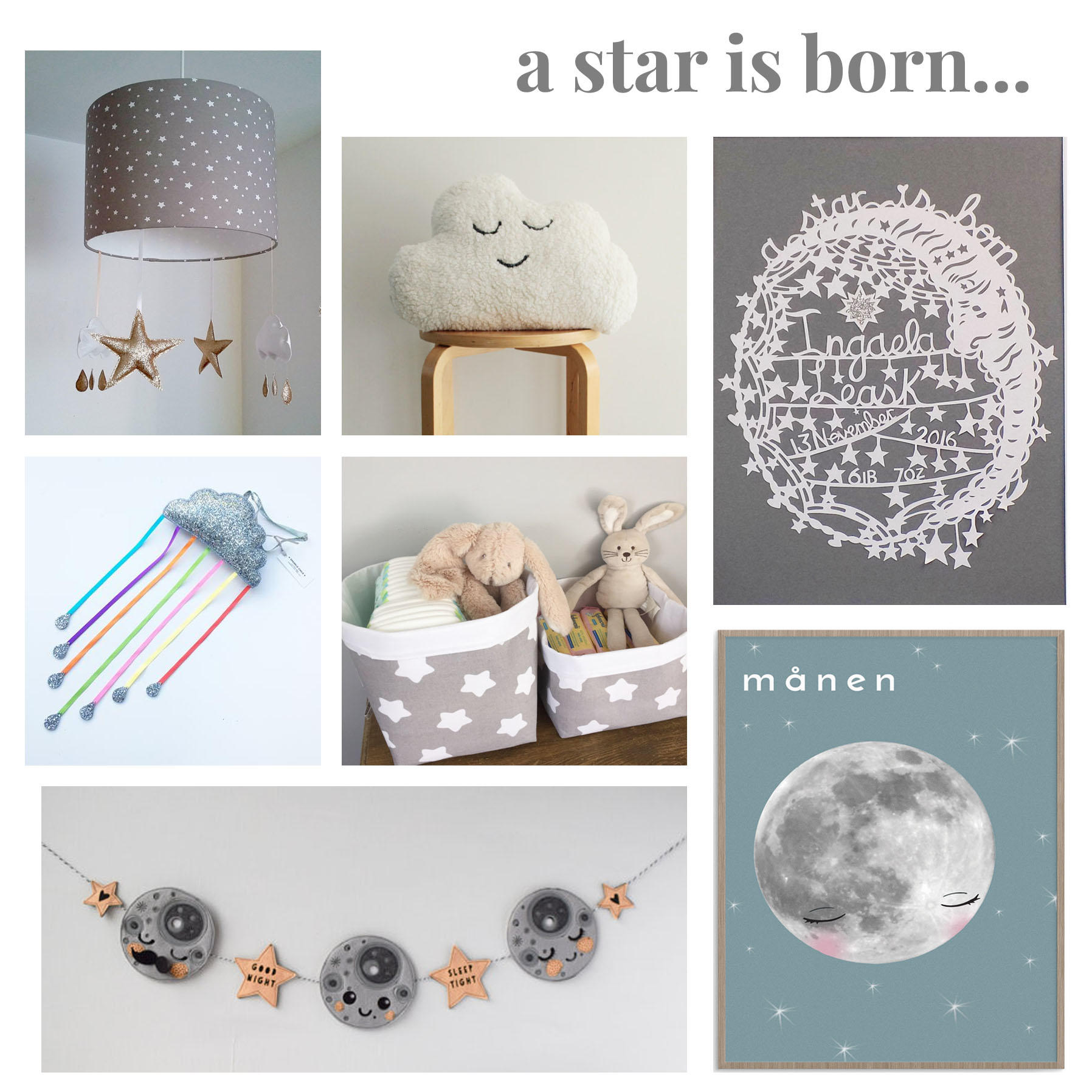 From left to right, clockwise
Hanging Stars Lamp from Mobilampshades
Cloud Pillow from Emmas Story
'A Star Is Born' Papercut from Miss Bespoke Papercuts
'Manen' moon print from Born Lucky World
Glitter Raincloud Hanger from SparkleChild
Stars storage baskets from Twinkle Twinkle Babies
Star and Moon bunting from Connie Clementine
Which nursery trends do you love?