Created In Portsmouth Arts Trail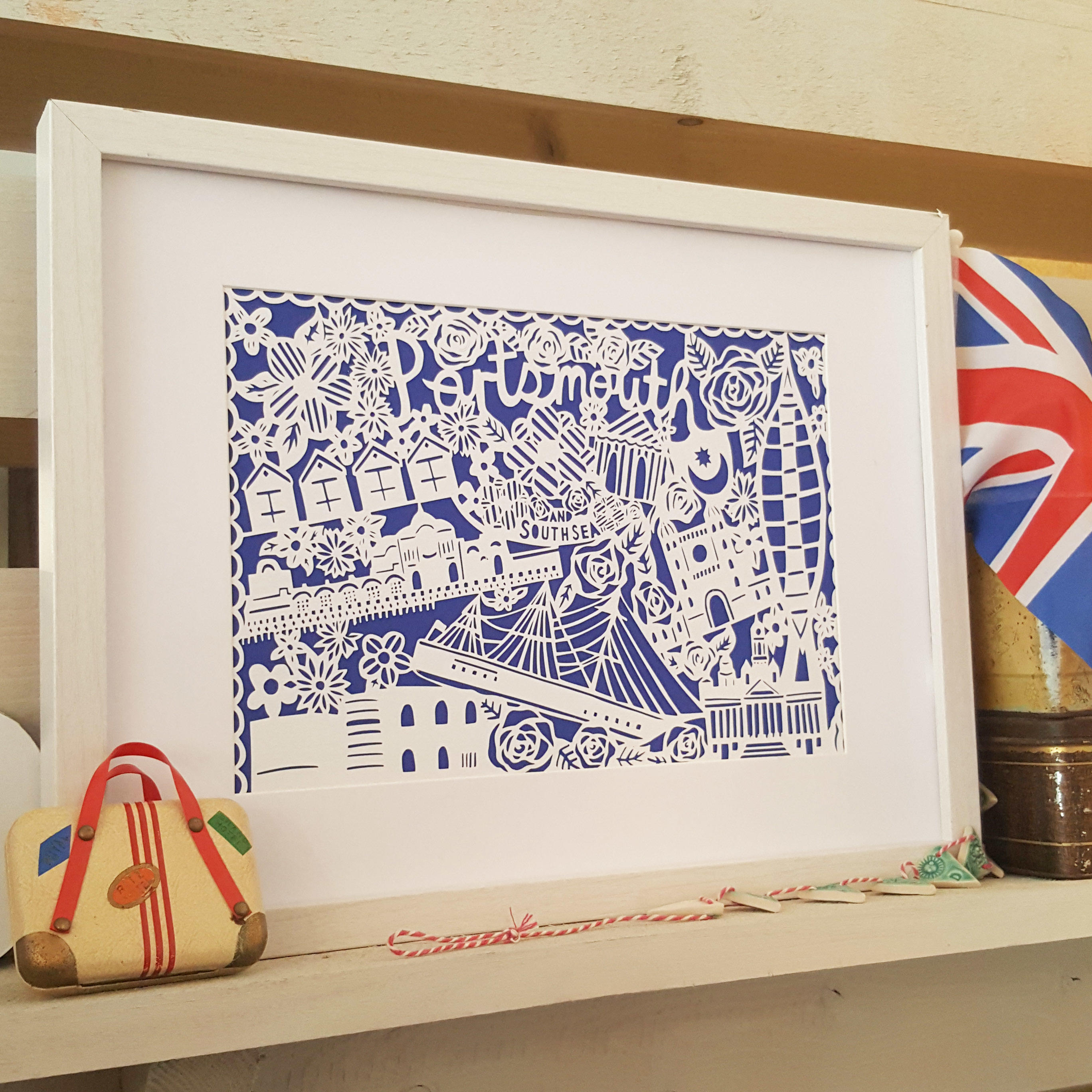 This year I took part in theCreated In Portsmouth Arts Trail. I don't usually have a stall at markets despite having a natural curiosity to shopping at them so this was a real first for me and an opportunity to showcase and exhibit my work as well as meet locals.
The trail featured 16 artists across various locations such as the Hotwalls and music venues and had lots of different mediums from street art from My Dog Sighs, to stitch Illustration from Emma Nicol Illustration and amazing dolls fromTracey Hodder.
I have such a comfortable relationship withSeededthat it made sense to abandon my vintage bureau studio in my own home, to set up studio there on the table that I use for my workshops.
It made sense to utilise the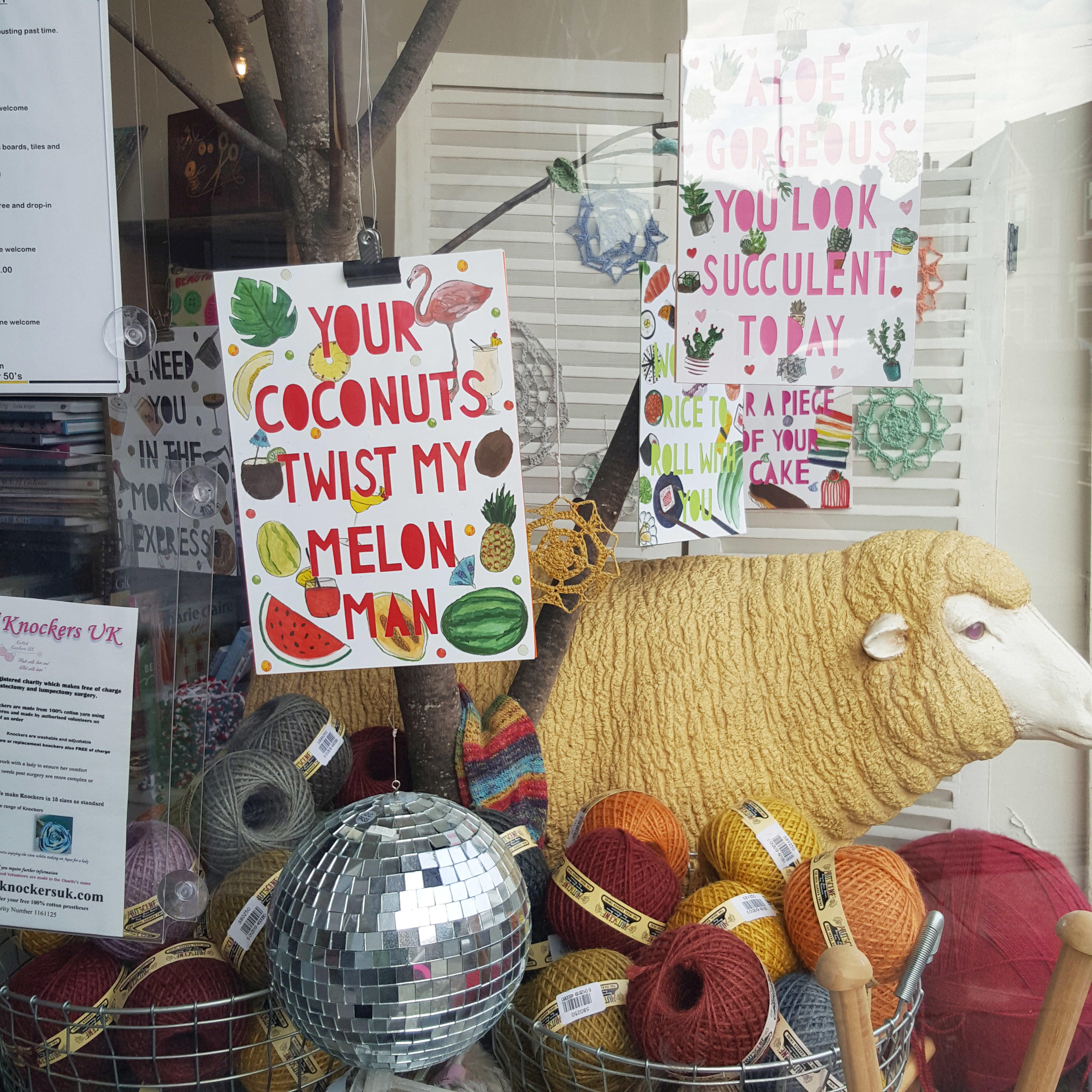 beautiful tree and woollen mandalas in the huge window so I hung my Compli-prints range from the branches using fishing wire and mini bulldog clips back to back and let them spin for people to see. Miss W the Sheep is already pretty eye catching but I liked that I could watch people laugh as they read them.
My actual papercuts were harder to display, especially since I have so much of them! My mainPortsmouthand Southseapieces went into handmade double glass frames in the other window with the official Trail bunting and wall hangings but the majority of the rest went onto a gorgeous French folding screen, similar to the kind you see in the dressing rooms of old Hollywood films.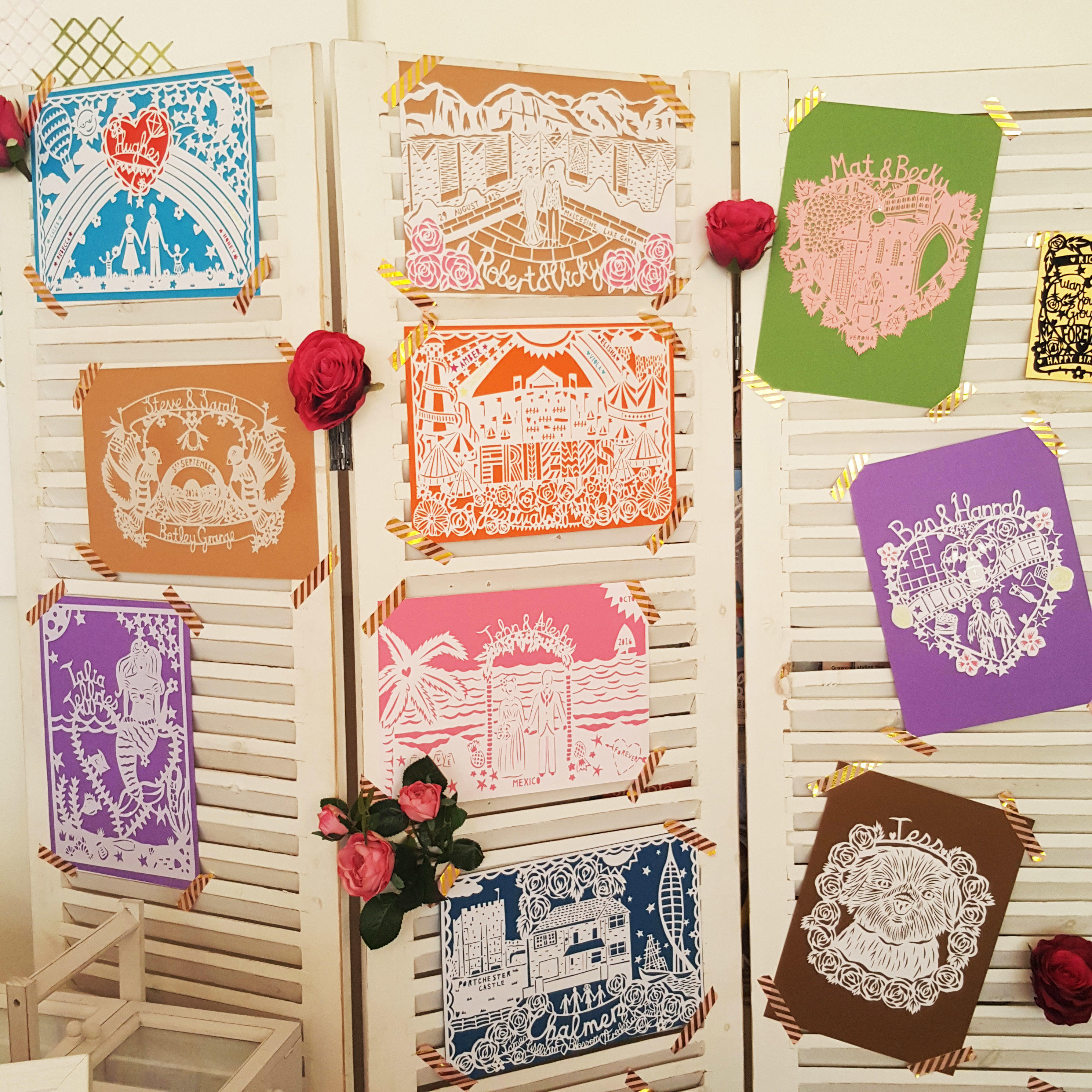 Using metallic and pink washi-tape (I am a queen of excess!) I stuck each piece down on the corners at jaunty angles. The space was so intimate it made sense to do this as so to attract attention, and to fit in with the rest of the button and wool emporium. Finishing off I used artificial silk roses to dress them up, again trying to keep the display of my work with my natural branding.
If I am honest the weekend wasn't that busy-the fact the postcode in all of the leaflets had been printed wrong by the organisers did not help-but luckily I had planned two workshops around the trail so I always had something to prep for. The most common thing people would say is how they didn't have so much patience but when you love your job as I do, you never rush to finish anyway so I never think about it!