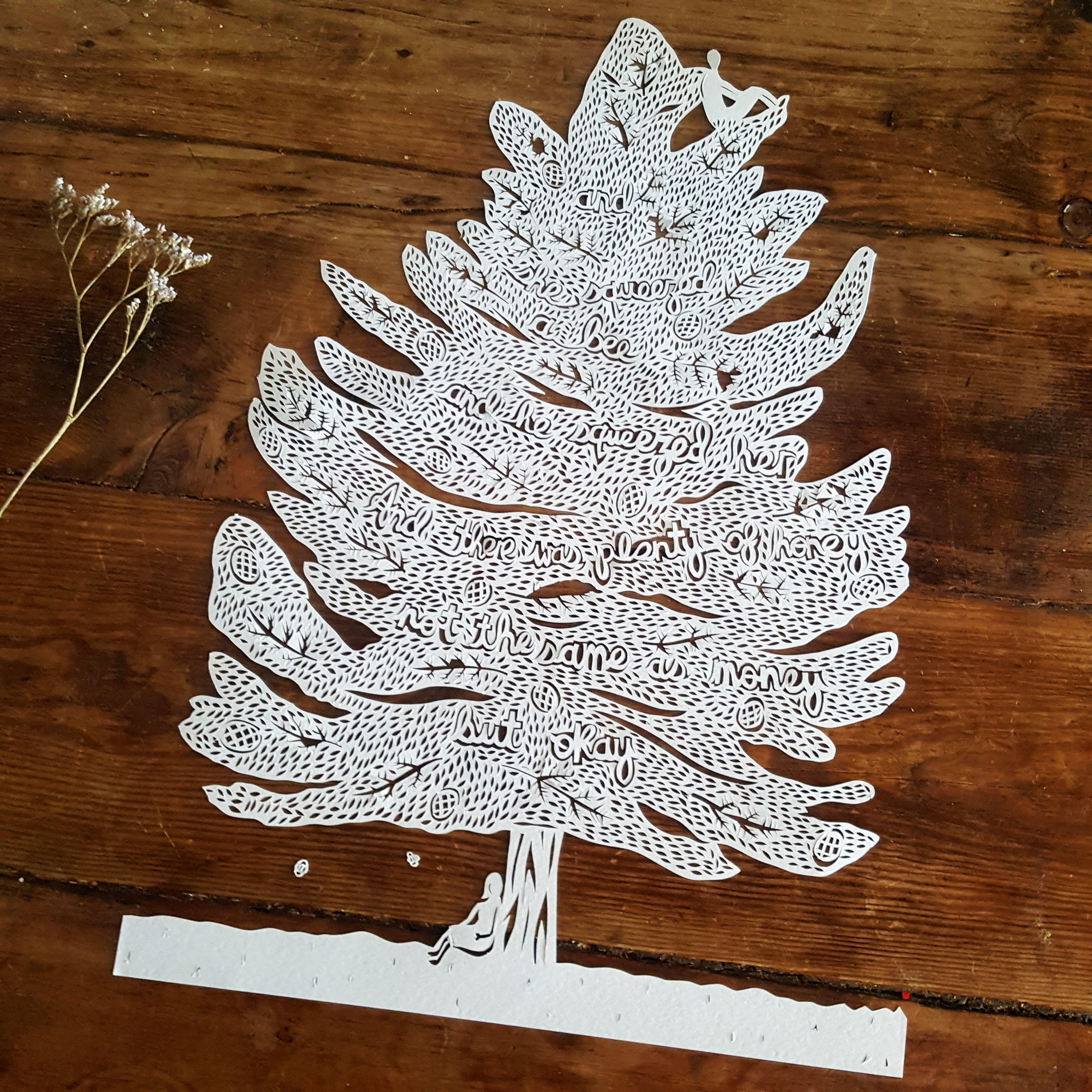 Large Special Commission Paper Cut
Fill your wall with one of my large special commission papercuts, each one hand drawn and hand cut as I tell your story with my scalpel. 
The process in which it works is you can bombard me with images and memories of whatever you want ie your names, a special  reading etc and let me 'draw' your story with my scalpel. Each piece is hand drawn and hand cut and you always get a first draft of my illustration for your sign off for me to begin cutting, in a process that takes up to seven hours. This means that upon placing your order you need to provide me with an email address I can reach you at easily for you to send me photographs and for me to answer questions. 
Please do message me if you have any questions or queries and I will be delighted to help. I can also add special touches such as different effect papers or infills, although this can alter the price slightly. I can also do this on A4 size. 
The artwork comes unframed and is approx A3 sized so 298 mm X 420 mm and comes UNFRAMED. I do not offer framing for A3 sizes. 
*UK FREE DELIVERY* Dispatched within three weeks
With regards to colour, I always recommend a contrast between a dark and alight to really highlight the details of your paper cut, and for the best results are light on dark.

Each paper cut is placed in a reusable plastic wallet and a small parcel box so that it is completely protected during transit.I send this paper cut by Royal Mail First Class Signed For so that it is fully insured to its value, please note your package will require a signature upon delivery.